Looking to get a lightweight camera to capture those unique moments? Here's a few pointers to help you make the right decision.
While I can't claim to be an expert photographer, I'm an avid hobbyist and I've owned enough gear to know what works best for me.
In the past, any half decent camera was so unwieldy that it just didn't make sense purchasing one for the sake of travel, unless you were a professional photographer. Especially if you had a smartphone!
Nowadays however, with so much competition and the introduction of mirrorless cameras, you can now own a great lightweight camera that can easily fit in your backpack or even in your pocket. The image quality from these cameras rivals that of even the most expensive DSLR's and lots of professionals have made the change to using mirrorless. Since all of these will do a much better job than your average smartphone, it's just a case of deciding what features are important to you.
These Are My Top 3 Lightweight Cameras:
Sony Alpha A6000 and Kit Lens (click to check current price on Amazon) – With Sony you get quality you know you can trust and with such a compact size this thing is my go to for any trip. It's super lightweight at 285g and it has a ton of options when it comes to lenses. The kit lens is a solid all-rounder (for a kit lens) but between Sony's range of lenses and the third party E-mount options available, it's so easy to upgrade should you ever outgrow the kit lens.
Fujifilm XT-3 Body (click to check current price on Amazon) – My latest addition. If you're looking for better quality, this is crazy. The image quality is outstanding and holds its own against Canon's monster 5D Mark IV which is almost 3x more expensive new. The retro look and dials make the camera extremely fun to use and I can't think of a cooler, more fitting camera for a Japan trip if you can afford it. I can't really recommend their kit lenses but if I had to choose one option for the retro, street photography style then I'd go with the XF23mm F2 R Weather Resistant lens (check price on Amazon).
If I Could Only Choose One
My number one choice especially if you're new to cameras is the Sony. It's so simple to operate.
You can set it to automatic and it essentially becomes a point and click camera. It's super easy to learn the basics one step at a time.
If you're like me, you'll end up keeping it in aperture priority mode for the most part and basically only using one dial to adjust the background blur (bokeh).
Portrait or even low light photography is extremely easy if you get a fast lens. A solid budget option would be the Sony 50mm F1.8 OSS (link to Amazon). I've probably over-used this thing! It has image stabilization to make night photography much easier and the compression from Sony's 50mm lens is something I really enjoy.
The Sony A6000 is small enough that it doesn't draw attention and I can actually fit the body by itself into most of my pockets… It's really convenient for days when you don't want to take a bag or carry the camera in your hand for hours, just stick the body in one pocket and a lens in the other and you're all set!
What About The Fujifilm?
The XT-3 is the better camera out of the two.
It is currently my favorite camera.
But it's also a little pricey and if you don't already have a favorite focal length, getting multiple lenses for different applications can make it expensive.
If you can afford that and want to own one of Fujifilm's professional offerings then I say do it.
It has a catalog of picture profiles that make the images look polished straight out of camera. If you choose the right ones to suit your style, they look so good you won't need to use Instagram filters ever again. Which can only be a good thing right?!
The film simulation modes are awesome too. Shooting video with this camera is a joy. Note to self, do more of it.
An important point for me when choosing a camera was weather sealing. While it's not fully waterproof, it is weather resistant. Interestingly, most of their cheaper F2 lenses are weather resistant too but some of the more expensive ones aren't!
For anyone who aspires to be a professional photographer this could be the camera for you.
It's a very capable camera while still being easy to use.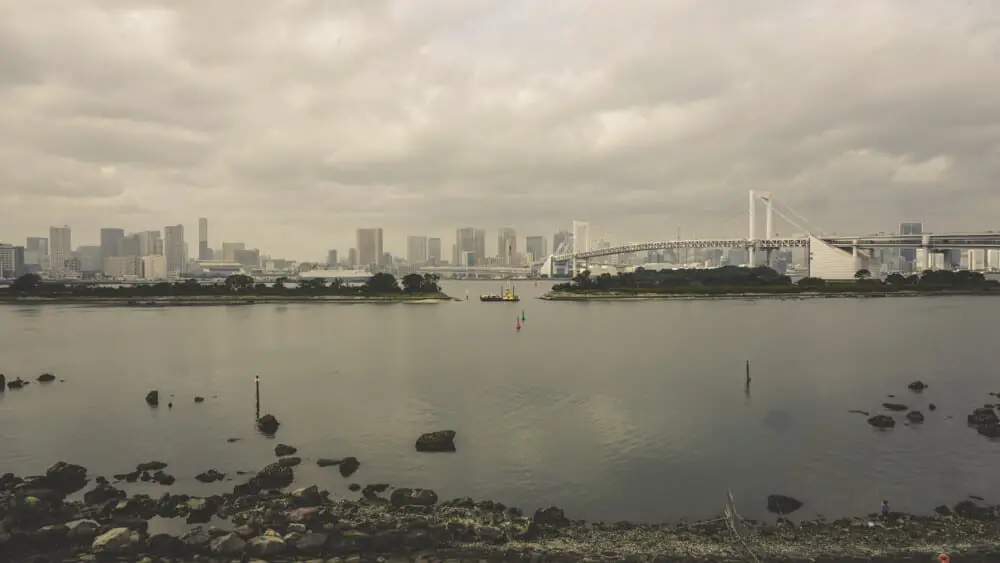 InsiderTravelJapan.com is a participant in the Amazon Services LLC Associates Program, an affiliate advertising program designed to provide a means for sites to earn advertising fees by advertising and linking to Amazon.com. We also participate in other affiliate programs may get compensated for referring traffic and business to these companies.