The neighborhood of Gotanda is set in the Shinagawa Ward of Tokyo. It is often overlooked by visitors as it does not boast as many tourist attractions as the other neighborhoods in Tokyo such as Shinjuku, Akihabara or even Ueno.
Here's a brief list of my favorite things to do in Gotanda, we'll get into more detail later:
Take a stroll along the Meguro River
Visit the Sony Archives
Wind down at the Rinshi no Mori Park
Drink to your heart's content at Craftsman Gotanda
Explore the red-light District of Gotanda
Shop at Naitoh Shoten
Pick up architectural books at Design Books
Gotanda was once a bustling business district, having housed the Sony headquarters back in 1982. While the powerhouse brand has since moved its headquarters to the nearby Minato City, Gotanda is still where the Sony technology center calls home.
Hidden behind its many high-rise buildings however, Gotanda still manages to exude a charm for anyone looking to explore the life of the locals without packing in with the hundreds of tourists in town.
Today, I'll take you through the back lanes of Gotanda to uncover what this business district with a twist has to offer from dawn till dusk.
7 things to do, buy or eat when you're in Gotanda
As it isn't as popular with tourists as its neighboring attractions, you can often find cheaper alternatives to keep yourself entertained and your belly full. Here, we'll explore the top 7 things to do, buy, and eat when you're in Gotanda
1. Take a stroll along the Meguro River
Because Gotanda is situated along the Meguro River, a picturesque stroll along the river is something I'd highly recommend.
This is an especially popular route in late March when the cherry blossoms are in full bloom, as the Meguro River vicinities turn into a beautiful flower viewing or hanami spot.
If you'd like to immerse yourself in the full local experience, you could always pack a picnic or purchase some snacks from the convenience store while enjoying the pink hues of the cherry blossoms.
If you're stuck at home and want to take a virtual walk, though, check out this video by Japan BackpackersXpress of a walk along the river with all the Christmas lights. They reach the river at around 4mins in.
2. Visit the Sony Archives
Have you ever been curious about the humble beginnings of the electronics giant, Sony?
Here in Gotanda, you'll be able to visit the Sony Archives and walk through a guided tour with Sony staff for free. From the history of how Sony was built to a showcase of its success today, a visit to the Sony Archives has attracted many tourists and fans.
A prior reservation is however required before your visit, and walk-in guests would be turned away immediately.
3. Wind down at the Rinshi no Mori Park
Nestled in the heart of Gotanda is the lush woodland of the Rinshi no Mori Park. It's a far cry from the skyscrapers that fill the skylines of Tokyo and families are often seen enjoying a day out with their children here.
There are various facilities provided including a playground for younger children, an adventure zone for the older kids, a campsite for families looking to stay the night under the stars, and a paddling pond within.
With luck, you may also be able to catch a glimpse of the wild birds that grace the park and listen to the chirps of insects in the summer.
Personally, I'm terrified of bugs so as much as I enjoy parks in Japan, the giant bugs play with my anxiety 🙁 ha!
4. Drink to your heart's content at Craftsman Gotanda
From  ¥500 to ¥800 a glass depending on the size you prefer, you can always drink to your heart's content at Craftsman in Gotanda.
That's more like it.
Featuring over 30 different craft beers on tap, this watering hole in Gotanda is accessible when you exit from the west of Gotanda Station. From there on, you'll simply have to walk 3 minutes down the road before going up to the 1st floor of the Grace Gotanda building.
Very often, you'll see residents of Gotanda kicking back several glasses before returning home for the day. And who could blame them?!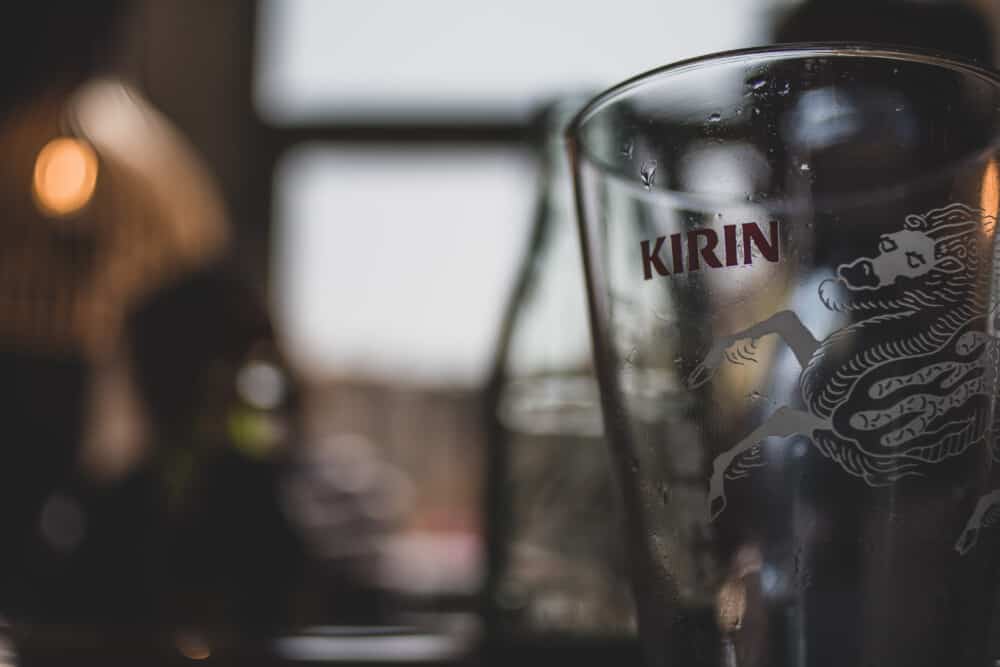 If you're interested in getting a great little camera for your travels, here's a link to my recommended camera gear. I really love having compact gear that's essentially pocket-sized and still being able to take great quality photos!
5. Explore the red-light District of Gotanda
The red-light district of Gotanda is an ideal escape for anyone who isn't too keen on the rowdy scenes of Kabukicho in Shinjuku but still wants a slice of evening fun.
Featuring rows of small eateries, better known as izakayas, and locally owned pubs, the red-light district of Gotanda is a great spot to be in for budget eats and to meet the locals.
If you've never spent an evening eating a million tiny dishes in an izakaya with your friends, you have to do it. The atmosphere is something else and you'll end up walking out of the door a lot fuller than you intended to.
If you're not well-versed in Japanese, you might have a bit of fun ordering from some of the local izakaya as they might not have any English menus available. My advice (and how I spent my first ever trip in Japan) is to try using caveman English or to try the katakana-type way of saying English words, to order your food.
You might be surprised just how many people will understand plain English like "fried chicken" "grilled chicken" "omelet".
If you've already heard how to pronounce English words in Japanese like beef "bee-fu" or cheese "chee-zu" and practice that, you'll be better off again.
But if you're shy or afraid of making mistakes, you can use your smartphone with the Google Translate app which lets you hover over words and get real time translation. That way, you can just point to the things you want on the menu when the staff take your order.
6. Shop at Naitoh Shoten
For sake lovers, Naitoh Shoten is a local liquor distributor that you cannot miss out on.
They feature a great selection of locally and internationally sourced liquor but if you'd like a taste of local, then be sure to ask for the locally brewed sake. Naitoh Shoten is also where you'll be able to purchase a selection of souvenirs to bring home, including a one-cup sake decorative piece.
On the outside, Naitoh Shoten boasts a bright yellow signboard so it's impossible to miss while you're walking down the streets of Nishi Gotanda.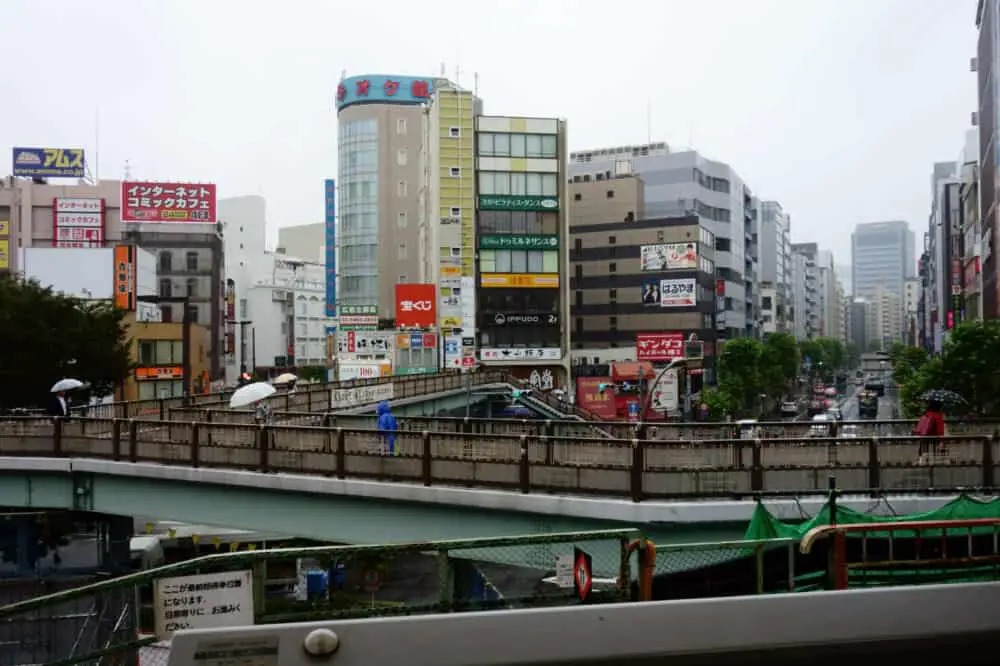 7. Pick up architectural books at Design Books
If you're an art enthusiast, then be sure to drop by Design Books where you can pick up specialty books and crafting materials about design, art, and architecture.
Design Books is located on the 1st floor of the Tokyo Design Center is open daily.
If you enjoy reading the archives and notes of Japan's architectural challenges, the Tokyo Design Center also serves as a great spot to visit for a small fee.
Where to stay in Gotanda?
Since most of the people you'll meet here are residents of Gotanda, you might be surprised to see there's actually a lot of hotels at different price points in the area.
Most of them are located near Gotanda Station as well, making it convenient for tourists to travel back and forth during a vacation.
HOTEL MYSTAYS Gotanda
HOTEL MYSTAYS Gotanda is a new hotel in the area which is really convenient for anyone looking to gain quick access to the Gotanda Station.
They offer private rooms with en suite bathrooms, ideal for families or friends looking to rest easy after a day out in Tokyo. Room rates begin from ¥4,660 a night, with basic amenities and WiFi provided free of charge. For an extra fee, guests can also book an in-room massage to knead your stresses away.
I've used the MYSTAYS chain a few times throughout Japan. Don't be put off by the low price, they're usually really comfortable and I haven't got a single complaint about them.
Mitsui Garden Hotel Gotanda
The Mitsui Garden Hotel Gotanda is an upscale hotel set in the heart of the neighborhood.
Inspired by the concept of a Sky ; Garden Resorts, rooms at the Mitsui Garden Hotel Gotanda start from ¥10,000 a night depending on the season.
For guests looking to freshen up in style, the hotel features an outdoor bath overlooking the skyline of Gotanda on the rooftop for men. An outdoor bath for women is also prepared, albeit for privacy purposes it does not feature the skyline views.
To kick-start your day, the Mitsui Garden Hotel Gotanda offers an Italian buffet spread from 6.30 am to 10 am daily.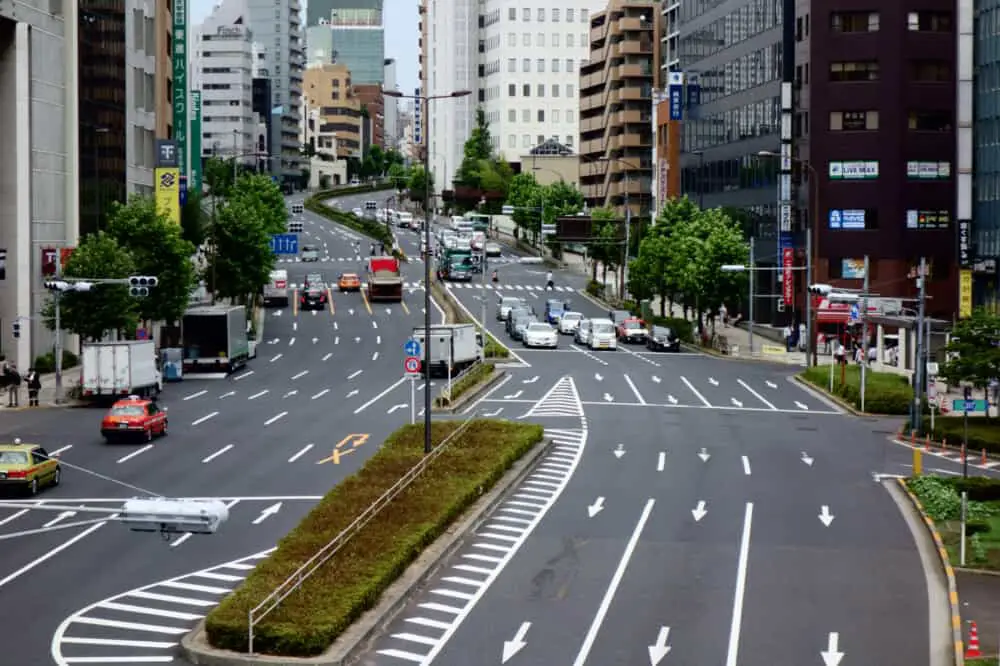 Tokyu Stay Gotanda
If you're not keen to stray too far from Gotanda Station, then the Tokyu Stay Gotanda would be the ideal hotel for you.
Located just 2 minutes away from the station, what sets the Tokyu Stay Gotanda apart is the availability of a washer and dryer in selected guestrooms.
Ideal for both business and pleasure stays, a night at Tokyu Stay Gotanda typically starts from ¥7,500. They also provide early-bird discounts for guests who enjoy planning ahead of time. 
Loft Hotel Tokyo #Meguro
For guests on the lookout for traditional Japanese rooms, the Loft Hotel Tokyo #Meguro makes for an ideal pick.
Located 1 station away from Gotanda, the Loft Hotel Tokyo #Meguro is a unique hotel stay featuring large tatami rooms with futons. This makes it especially ideal for families on a vacation, with tons of guests complimenting their friendly and helpful staff throughout their stays.
On the outside, the Loft Hotel Tokyo #Meguro features colorful walls likened to an American theme park, making it easy to spot for first-timers making their way here.
How to get to Gotanda
Unbeknownst to many, Gotanda Station is actually a major stop on the JR Yamanote Line. Beyond that, the Gotanda residents are also well served by the Toei Asakusa Line and the newer Tokyu Ikegami Line.
While the station isn't jazzed up the way other stations around Tokyo are, Gotanda Station still remains busy with many locals making their stop here to access the Sakurada Dori, a major avenue in Tokyo that connects the business areas to the city's outskirts.
Here are some ways you can reach this once-bustling neighborhood:
From Shinjuku
If you're looking to explore Gotanda after a day out at Shinjuku, the best way is to hop on a JR on the Yamanote Line.
The trip is quick – you'll be there in just 23 minutes and tickets are usually priced at the tiny sum of ¥146 unless you're a JR Pass holder. There is no train switching necessary, making it easy even for first time visitors with no map and a fear of getting lost in a humungous city for the millionth time. If I can do it, you can too!
From Tokyo Station
For tourists who have just arrived in Tokyo, finding your way to Gotanda is made easy thanks to the JR Yamanote Line.
A single train ride takes you into the heart of the neighborhood in just 15 minutes, ticket charges are covered if you have a JR Pass or it's just ¥170 without one. This makes it convenient especially if you have luggage with you and you're looking to stay the night in Gotanda.
From Tokyo Haneda Airport
Unfortunately, there's no direct link to Gotanda from Haneda Airport. This however shouldn't put a stop to your adventures, since you'll only have to transfer once if you follow these steps.
To start your journey, first, take one of the Keikyu Main Line trains to Shinagawa Station. This trip takes less than 40 minutes and will set you back ¥300.
When you've arrived at Shinagawa Station, you can then switch over to the Yamanote Line that takes you to Gotanda in 5 minutes.
You can expect to pay about ¥140 for this trip unless you're a JR Pass user, in which case the ride is covered.
Is Gotanda worth visiting?
So, is the neighborhood of Gotanda truly worth visiting? Absolutely. For any fan of the retro cyberpunk vibe, Gotanda should be one of your top travel destinations. That coupled with the great selection of izakaya makes Gotanda a great area to visit.
Another place with a great selection of izakaya and cool places to enjoy a tipple is Shimbashi. I wrote a fairly short article on it here if you want to take a look!
Sure, it may not be as busy or as touristy as the other hotspots in Tokyo such as Shinjuku, Akihabara, or even Odaiba where The Gundam Base Tokyo is located, but Gotanda still holds a charm of its own.
While I'm not sure if it's the touch of the 80s that still lingers through the streets of this neighborhood or the hidden nooks and crannies that are full of surprises that attract me to it, one thing's for sure – Gotanda is worth a visit or two.