Located in the heart of the Kansai region, Hyogo Prefecture houses several of Japan's major cities including Kobe, Himeji, and Awaji just to name a few.
Made is famous for its picturesque sights and delicious food, Hyogo Prefecture is occasionally overlooked whenever a trip to Japan is on the cards. Today, I'll take you on a journey through Hyogo Prefecture so you can discover where to go, what to see, and how you can fill your bellies as you travel across this absolute gem.
Before we get into too much detail, here's the list of my top 15 things to do in Hyogo Prefecture for all you skim readers!
Visit Himeiji Castle
See the Great Buddha at Nofukuji Temple
Take a trip to Kogen-ji temple
Hike up Mount Rokko and stop by the Rokko Garden Terrace
Birdwatch in Hyogo Park of the Oriental White Stork
Take a dip in any of Hyogo Prefecture's famous onsen
Get your tickets to the Osamu Tezuka Manga Museum
Shop at the Uonotana Shopping Arcade
Devour some delicious Kobe Beef
Enjoy akashiyaki: Hyogo's answer to takoyaki
Slurp on a bowl of Himeiji oden stew, a winter favourite
Snack on the mysterious sand lace
Join the locals for a bowl of taimeshi
Relish the amazingly fresh Matsuba snow crab!
Fuel your inner insomniac at the UCC Coffee Museum
Hyogo prefecture is criminally underrated and although it's best known for its world famous Kobe beef, it has a lot more to offer than just that. So let's get into it!
Where is Hyogo Prefecture and why is it famous?
For starters, let's look at Hyogo Prefecture's geography.
Set in the Kansai region, Hyogo Prefecture is a part of the Keihanshin metropolitan area, the 2nd most populated metropolitan region in Japan – with the other parts of the region being set in Kyoto and Osaka.
This comes as no surprise, however, as Hyogo Prefecture borders the more popular prefectures such as Kyoto Prefecture in the east and Osaka Prefecture in the southeast.
Despite its urbanization, Hyogo Prefecture manages to retain its lush environmental charm.
After all, 20% of the land in this prefecture has been designated as natural parks so you'll be able to experience pockets of greenery throughout the entire year. In the past, Hyogo Prefecture was a popular destination for relaxation with hot springs such as Arima and Kinosaki scattered throughout the cities.
Today, more and more tourists are looking to visit as the prefecture flaunts picturesque attractions such as Himeji Castle and the large Buddha statue at the Nofukuji Temple.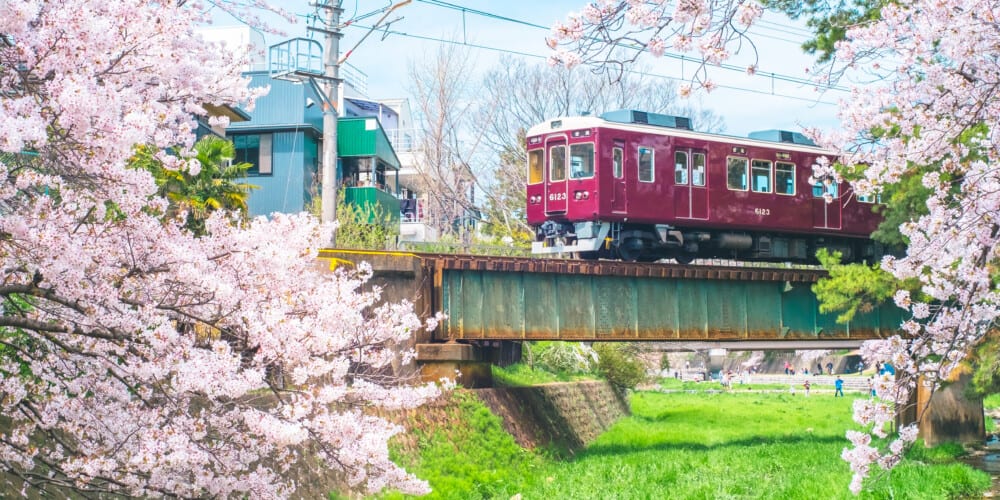 The Beef: The Top 15 Things To Do In Hyogo Prefecture
Although Hyogo Prefecture isn't as popular as Kyoto or Osaka, there are still tons to see and do here. From scenic views to unforgettable memories, here are the top 15 things to do in Hyogo Prefecture that I highly recommend.
1. Visit Himeji Castle
Topping my list is a visit to the world-famous Himeji Castle. First built in 1346 at the top of the Himeyama Hill, this UNESCO World Heritage site is one of Japan's most visited castles today.
Inside, guests will be able to explore the historical architecture and climb up flights of steep stairs (and I do emphasize, steep!) to reach the very top of the castle.
When you've reached the top, you'll see a small shrine that was built in the past and attempt to work out the maze-like defense systems that Himeji Castle is famous for from above.
Some of the defense systems in the castle are really impressive, even today. There's a series of loopholes that allowed archers to pick off attacking armies without being spotted. It's said that there's up to 1,000 loopholes throughout the castle!
Outdoors in the castle grounds, guests are welcome to sit back and enjoy the lush greenery in the gardens.
Come Cherry Blossom season, you'll be able to see – and with luck perhaps even join some of the locals as they watch the flowers in full bloom.
A small entrance fee is required before you can visit the Himeji Castle although it's still beautiful even if you just wish to look at the castle from a distance.
2. See the Great Buddha at Nofukuji Temple
Believed to have been founded in the year 805, the Nofukuji Temple of today is home to the Great Buddha statue.
While the original statue was built in 1891, it was later demolished to make up for metal shortages during World War II. Come 1991, the Great Buddha statue was reconstructed to be the 59ft (18m) tall statue that we see today.
Interesting fact, it's also the 3rd largest Buddha statue in Japan.
Each year in May, the locals host a Hyogo Daibutsu Matsuri or Day of Enlightenment where you'll see crowds visiting the temple to pray for all things good in the year to come. The Nofukuji Temple is also a spot that the Shin-saigoku Pilgrimage passes through.
Entry to the temple grounds is free, although donations are appreciated to help with the upkeep of the temple itself. 
3. Take a trip to Kogen-ji temple
Situated in the city of Tamba, the Kogen-ji Temple is a must-see spot if you're visiting Japan in Fall. The area is full of maple trees and is a sight to behold!
Walking through the fire-orange colored maple leaves, in autumn you'll be able to see the Kogen-ji Temple in a different light. Built in 1325, the Kogen-ji is a remarkable Buddhist temple and while it isn't as ancient as some of its neighbors, it has a unique vibe and feels like a cool slice of history.
If you'd like to add a unique touch to your visit, for groups of 4 people or more you can book ahead to try a vegetarian meal on the temple grounds. This meal is called shojin-ryori and was initially created for Buddhist monks using the freshest local ingredients available.
4. Hike up Mount Rokko and stop by the Rokko Garden Terrace
Clocking in at 931 meters above sea level, Mount Rokko is the peak of the Rokko mountains where you'll get to see the cityscapes of Kobe and Osaka from above.
Glorious at both sunrise and sunset, Mount Rokko is an attraction that is frequented by both locals and tourists alike. Up above, you'll also come by the Rokko Garden Terrace, a facility made to house restaurants serving homemade local cuisines, cafes, and souvenir stores for tourists.
At nightfall, tourists are welcome to watch the city lights come alive at the Rokko-Shidare observatory, the frame of which was built using Japanese cypress.
Hiking up Mount Rokko and entering the Rokko Garden Terrace are all complimentary, although if you'd prefer not to exhaust yourself on the way up, you can opt to pay a small fee for a cable car ride to the top instead… Which if you're visiting in summer, you know I'm going to recommend!
It's so much easier to get to than Mt Fuji too, so if you're looking to get out of the city and get some fresh air, Rokko is a great option!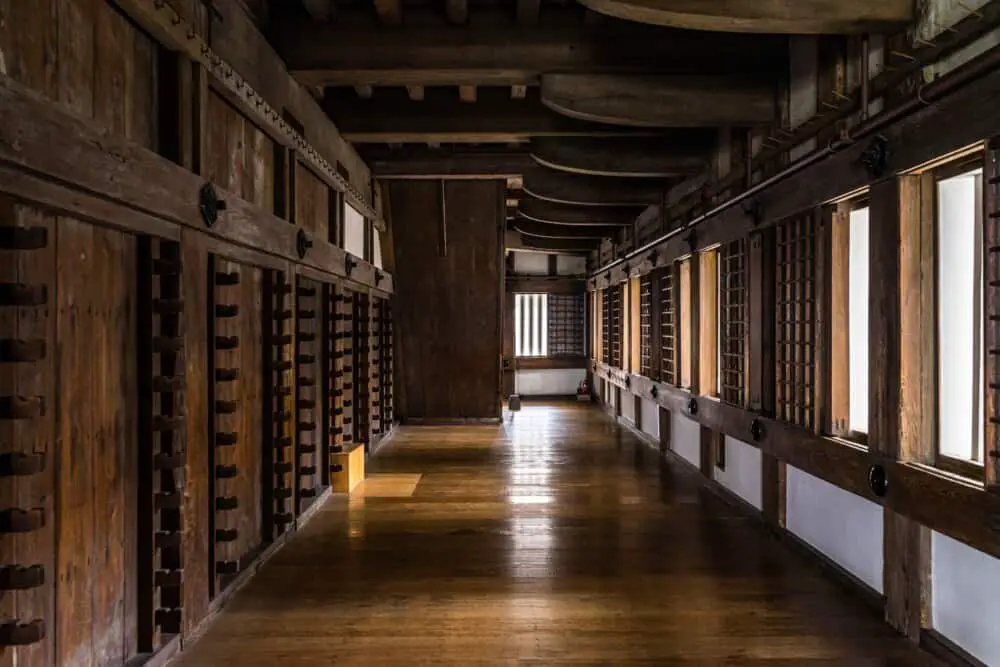 5. A birdwatcher's paradise: Hyogo Park of the Oriental White Stork
For birdwatchers, the Hyogo Park of the Oriental White Stork is where you'll get to see the near-extinct Kounotori or the Oriental white stork.
Honed as the prefectural bird to Hyogo Prefecture, this park situated in Toyooka City is also the last habitat of the Oriental white stork in Japan. If you're not too keen on keeping an eye out for the wild stork, you can just visit the park observatory to see them up close where several of the birds are kept for protection purposes.
6. Take a dip in any of Hyogo Prefecture's famous onsen
Onsen or hot springs are a popular recreational activity for the locals and tourists who visit Hyogo Prefecture. Sprawled across various cities in the prefecture, you'll be spoiled for choice on which onsen to visit during your trip.
If you're having a tough time picking out the best, then perhaps this list will help you… Or, you could even visit them all:
Kinosaki Onsen: Said to be founded around 1,400 years ago, Kinosaki Onsen is a beautiful hot spring establishment set by the banks of the Otanigawa River. It's a traditional onsen in the city of Toyooka and most of the onsen is made of wood.
Arima Onsen: Also known as "Gold Springs", the hot springs at Arima Onsen flows in a reddish-brown color as it's full of iron. Arima Onsen is also one of the oldest and most popular onsen establishments in Japan. After a comforting dip, guests are welcome to sample some local Japanese cuisine in the ryokan or walk through the souvenir shops located within the hot spring resort.
Sumoto Onsen: Founded in 1993, the Sumoto Onsen that's in Awaji Island is one of the largest spa resorts in all of Japan. Here, guests can dip their stress away in the hot springs while overlooking the ocean. Over at the guesthouses and hotels, you can expect fresh seafood thanks to the island's proximity to the sea.
Takedao Onsen: Set in the Mukogawa Valley, Takedao Onsen is suitable for guests looking to escape the crowd. The set up at Takedao Onsen is mainly left in nature's hands and you'll get to bathe in the open-air hot springs overlooking the bright orange leaves in fall. If you're lucky, you may even catch a glimpse of fireflies in the summer.
Shiota Onsen: If you wish to take a dip in onsen near the Himeji Castle, then Shiota Onsen will be the right pick for you. Packing a history of over 300 years, the Shiota Onsen is a quiet spot in the rural areas near Yumesaki River. The onsen is especially beautiful in spring when you can relax in the natural bath and look out at the blooming Cherry Blossoms at the same time.
7. Get your tickets to the Osamu Tezuka Manga Museum
Fans of the Astroboy manga rejoice as the Osamu Tezuka Manga Museum in Takarazuka city is here for you. Built in memoriam for the famous Japanese comic artist Osamu Tezuka, this museum takes you through the original prints made for most of his works.
In the souvenir store, you'll also get to purchase some exclusive merchandise from his popular comics.
While you're at the Osamu Tezuka Manga Museum, be sure to also stop by the special animation booth where you can create your own manga animation or read up on Osamu Tezuka's manga that has been translated into numerous languages at the library.
8. Shop at the Uonotana Shopping Arcade
Located in the city of Akashi, the Uonotana Shopping Arcade is where you'll see over 100 stores selling freshly caught fish and seafood from the Akashi Port.
If you're looking to whip up a meal at your local homestay with the freshest ingredients, then the Uonotana Shopping Arcade is where you should be.
Beyond the fresh catches, however, guests will also find rows upon rows of street food, souvenir stores, and even kimono specialty establishments lining the areas of Uonotana Shopping Arcade.
The atmosphere at the arcade is constantly buzzing with noise, so even if you're not looking to shop for anything, you should still visit here just to soak up the vibes from the locals and tourists alike.
9. Devour some delicious Kobe Beef
True to its reputation, Kobe beef is something you simply cannot miss.
Packed with the perfect blend of meat-to-marbling, you'll never forget your first taste of melt-in-your-mouth Kobe beef.
This is thanks to the careful process the farmers follow when rearing their special breed of black cattle. Like almost everything in Japan, the attention to detail in raising these delicious beasts seems over the top to most outsiders but the end result speaks for itself.
While a meal with Kobe beef may not come cheap, I'm sure that it's an experience that you'll never forget.
Check out this video if you want to see how they prepare some delicious beef!
10. Enjoy akashiyaki: Hyogo's answer to takoyaki
Made to resemble the world-famous octopus dumplings or takoyaki, akashiyaki is a local street cuisine native to the Hyogo Prefecture.
Inside, ingredients such as kelp and bonito flakes are used to replace octopus, giving the akashiyaki a much softer and more delicate bite. As a result, the insides of akashiyaki can get super hot so you'll have to eat them with care to avoid being burnt.
No two akashiyaki stores are the same in Hyogo Prefecture as there isn't a set recipe for this street delicacy.
If you'd like to properly immerse yourself in the culture of Hyogo Prefecture, I recommend trying akashiyaki from numerous stores to taste them all.
11. Slurp on a bowl of Himeiji oden stew, a winter favorite
Oden is a common street food found across all of Japan. With ingredients such as fish balls. daikon or white radish being stewed in a Japanese broth known as dashi, oden is a favorite for cold days out.
But what is it that sets Himeji oden stew that can be found in Hyogo Prefecture apart from the regular oden?
For starters, a Himeji oden stew is usually prepared by pouring ginger soy sauce on it instead of regular dashi. This creates a unique flavor that has visitors coming back for more, especially as the ingredients are usually pretty bland on their own.
Available throughout Hyogo Prefecture, you'll notice that every establishment prepares Himeji oden stew a little differently from one another.
This makes discovering your favorite Himeji oden stew store a little more fun, as you'll have to keep trying them from different locations to find the one you like best.
Personally, I really didn't like the look of oden at first but after giving it a try, it's surprisingly good. If you're ever feeling a little under the weather or you really want a cheap, hot meal in the winter… Definitely try out some oden! Especially some Himeji style!
12. Snack on the mysterious sand lace
At first glance, sand lance may look odd to bite.
Similar in appearance to anchovies, sand lance or ikanago is a long, and thin fish that's mostly found buried in the sand.
When you dine in Hyogo Prefecture, you'll find the sand lance being served as a snack with beer and sake or in compliment with white rice on your bento sets.
Often prepared with sweet rice wine and a sauce made of a ginger base, sand lance usually exudes a balance of sweet and mildly savory flavor at once. While they may not look the best, sand lance is something I recommend trying while you're visiting Hyogo Prefecture.
13. Join the locals for a bowl of taimeshi
Taimeshi, or steamed rice with sea bream, is a local favorite in Hyogo Prefecture given its fresh supply of sea bream from the Akashi Strait.
Made with a mix of herbs and spices found locally, the steamed rice is served seasoned. A sea bream prepared with ginger and salt is then placed on top of the rice so the natural oils of the fish can soak through the rice.
While a serving a taimeshi may cost up to a few thousand yen for a meal, it's a dish that would satisfy every seafood lover as you'll get to taste the freshness of the sea bream and the aromatics soaking through every last grain of the rice.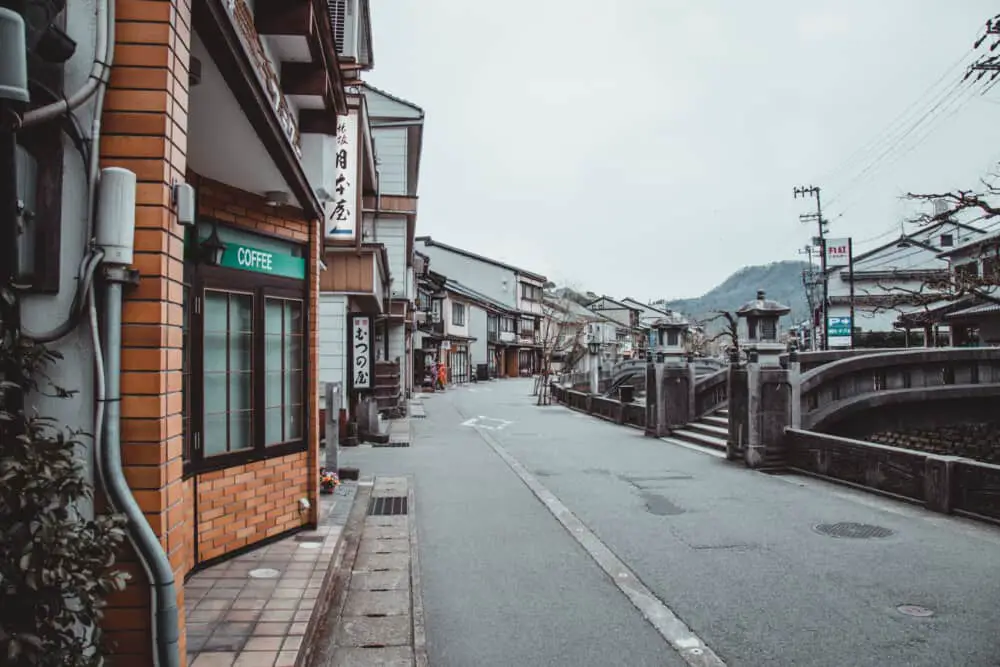 14. Relish the amazingly fresh Matsuba snow crab!
Best enjoyed between November to March, Matsuba crab or snow crab is a delicacy that can be found in most ryokans and restaurants in Hyogo Prefecture.
There are several ways to taste the sweetness and freshness in Matsuba crab, although the most popular choices are to cook them in a hot-pot style or to serve cold as a sashimi dish. Either way, Matsuba crab is something you can't leave Hyogo Prefecture without trying – especially when you're visiting during the cold winter months.
15. Fuel your inner insomniac at the UCC Coffee Museum
If you're a coffee connoisseur, the UCC Coffee Museum of Port Island in Kobe will be highly attractive to you.
This is as it's the only coffee museum in Japan, and on top of being able to enjoy sips of freshly brewed coffee, you'll also get to tour the UCC exhibition hall. Here, you'll get to learn how to roast your own beans before being guided to UCC's very own café known as the UCC Coffee Road.
Various coffee beverages from all over the world are on offer here, making the UCC Coffee Museum a spot that no coffee lover can miss.
Tours are available from Tuesday through to Sunday, although subject to reservation. If you're not well-versed in Japanese, the UCC Coffee Museum also has downloadable audio guides in English, Chinese, or Korean.
Revisiting Kobe and Himeji
Before deciding whether you should visit Hyogo Prefecture (and spoiler alert: you absolutely should), let's revisit 2 of the prefecture's most popular cities to find out what sets them apart from everywhere else in the prefecture of Hyogo.
Kobe
Kobe is Hyogo Prefecture's largest city and is the 6th largest city in Japan.
I also dedicated an entire article to the city here, I'd be really happy if you checked it out 🙂
In my opinion, it's also one of the trendiest and depending on the district, it has a really fresh vibe and a ton of great coffee shops.
While most people would know the city for its award-winning beef, Kobe beef, the city is much more than just a place for livestock.
Set between the sea and Rokko mountain, Kobe is a place where many come to visit for its unforgettable views.
One of Kobe's most memorable moments was in 1995 when the Great Hanshin-Awaji Earthquake struck, destroying thousands of buildings in the city. Today, most of these buildings have been rebuilt with little signs pointing to the history of this devastating natural disaster.
In the city center, however, tourists will find the Earthquake Museum that was built to commemorate the memory of the lives lost on that fateful day of the great earthquake. 
Kobe is easily reachable from Kyoto and Osaka via the JR line trains so users of the JR Pass are covered. These trips usually take between 30 minutes to an hour, making Kobe an ideal spot for a day trip.
If you're looking to stay the night (which I highly recommend if you have the time), there is also a wide range of hostels and hotels for any traveler no matter the budget!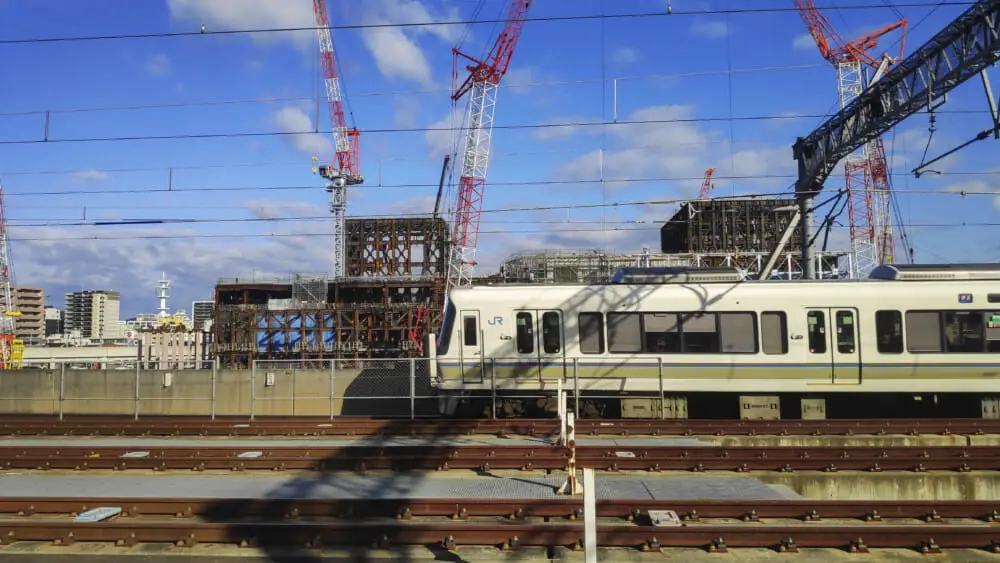 Himeji
Home to the magnificent Himeji Castle, the city of Himeji is the 2nd largest city of Hyogo Prefecture.
Unlike Kobe, Himeji retains an old-time charm from its feudal days.
For tourists visiting Himeji city, expect a greater range of lush greenery lining the streets, castle grounds, and famous temples. This also makes Himeji a great place to be if you're looking to escape typical cityscape scenery.
In spring, locals can be seen with a picnic basket enjoying the annual cherry blossom viewing, or hanami, with their friends and family… Which you should totally do too!
As those are the months where there may be more tourists whether local or abroad, it's highly recommended that you pre-book all Himeji activities – especially accommodation – if you wish to visit during spring.
Himeji is also reachable from Kyoto and Osaka via the JR trains. These trips would however take a little longer, clocking in between 45 minutes to 2 hours instead.
To make the most of your trip to Himeji, I recommend booking a night's stay so you can marvel at the beauty of this city from dusk till dawn. Unless you're like my friend and use shinkansen from Osaka just to check out Himeji castle and then return to Osaka. In which case, you crazy.
Should you visit Hyogo Prefecture?
Absolutely. Hyogo Prefecture has an unimaginable amount of sights and activities to experience. With it being less popular than its neighboring prefectures, it's a good way to see a new side of Japan without as many tourists.
Do note that the seasons at Hyogo Prefecture could vastly affect your experience in Japan as the weather can go very hot in summer to fairly cold in winter.
That being said, I highly recommend you visit in spring when the cherry blossoms are in full bloom or during fall when you'll see the leaves change bright orange lining the canals of the wonderful prefecture of Hyogo.
If you enjoyed this post, check out my article on Shiga Prefecture which has a totally different vibe to Hyogo!