Given the fact that Japan is an island nation, it can be a little confusing at first knowing which island Tokyo belongs to as people usually only refer to the region the city is in rather than the island it's on.
Tokyo is on the main island of Honshu. Honshu is by far the largest and most populated island in Japan containing 8 of the 10 major cities in the country.
Interestingly though, the country is made up of over 6,000 islands! However, only four of them are considered to be the main islands of Japan so let's breakdown the names of them and what makes them tick.
Honshu: Japan's Largest Island
Honshu is the home of the vast majority of Japan's major cities and businesses.
This is where you're likely to spend most of your time if you ever visit Japan.
Almost anything that has made Japan internationally famous has come from this one single island.
Since over 80% of the population lives and works on the island, no journey to Japan would feel complete without visiting here. There are 5 major regions on the island so let me teach you what I know.
1. The Kanto Region
The most prosperous of all and likely the region that springs to mind when you think of Japan. No, it's not only in Pokemon games. It's a real place!
But that doesn't mean you won't find any Pokemon here, though. I can neither confirm nor deny their existence.
The weather in the Kanto region is comfortable for most people year-round, excluding the humid summers. The average lowest temperature in January is 1°C/34°F and the average highest in August is 31°C/88°F. (s).
The main parts of this region are:
Tokyo Metropolis
Honestly, unless you've ever been to somewhere this size, you can't imagine how big Tokyo actually is. Essentially coming from the countryside, my first time in Tokyo alone was very intimidating!
But it didn't have to be.
Tokyo is one of the most advanced places in the world and the public transport is second to none. At least from my experience!
It's actually made up of 23 special wards which can basically be thought of as cities, with the 5 central wards being the busiest.
Shibuya – Perhaps most famously the home of Shibuya Scramble Crossing, it's easy to forget that the Shibuya ward contains famous districts like Harajuku and Ebisu. There are so many trendy cafes and restaurants in Shibuya and it's well worth a visit.
Shinjuku – Did somebody say Godzilla? Shinjuku is probably my favorite place for a night out in all of Tokyo. Kabukicho is such an interesting place at night but you can't beat Golden Gai for a relaxed night of eating and drinking.
Minato – A lot of the big Japanese companies are based here. Honda, Mitsubishi and Toshiba all have their headquarters in the area. Tokyo Tower is also in Minato City!
Chiyoda – Right in the center of Tokyo. This is where you'll find the Imperial Palace, the Prime Minister's residence, and the impressive-looking Tokyo Station. The park surrounding the Imperial Palace is beautiful and you'll find a ton of restaurants in the area.
Chuo – Whenever I think of the Chuo ward, I think of Ginza. The most expensive street in the world, if you want to do any shopping you'll spend a lot of time in this area. For me, Ginza itself feels a little more Westernized than some of the other districts but if you want to buy from stores you recognize, this is the place.
Kanagawa Prefecture
Much less busy than Tokyo, but still deceptively large. The second biggest prefecture in the Kanto region is Kanagawa!
While there are lots of cities that are worthy of mention in this article, I'll keep it short by naming my favorites.
Yokohama – With a population of over 3.5 million people, Yokohama is Japan's second-biggest city. My friends refer to it as the more sophisticated and romantic sibling of Tokyo, and one quick image search will show you why.
Kawasaki – Although it's a little rough around the edges, I feel Kawasaki city deserves more tourism than it currently gets. It has some awesome museums like the Nihon Minkaen Open Air Museum where you can see real preserved buildings from the Edo period, the Fujiko F Fujio/Doraemon museum and a lot of nice spots for outdoor activities.
Hakone – If you ever wanted to relax in a small town in the mountains with a big lake and an epic view of Mt Fuji, you should definitely check out Hakone. It's one of my favourite spots in all of Japan. Kayaking on Lake Ashinoko, cycling on the paths and relaxing in the hot springs… Sounds pretty good right now!
Saitama Prefecture
A popular prefecture for foreigners to Japan looking to emigrate, the cost of living is much cheaper than in Tokyo here. With it being so near Tokyo city center, it makes sense for some people to live in Saitama but commute to the capital.
Saitama City – A popular attraction in Saitama City is the Railway Museum in the Omiya Ward. You can also find the Musashi Ichinomiya Hikawa shrine which is believed to be over 2,000 years old and is a popular spot for praying and viewing sakura in spring!
Kawagoe – Known as "Little Edo", I'm surprised this area isn't on more people's itineraries when they visit Japan. In the main street called Kurazukuri, it's like walking back in time. There's a lot more to Kawagoe than its famous clock tower though, and it's definitely worth at least a day trip from Tokyo.
Tokorozawa – The inspiration for my favorite anime My Neighbour Totoro (yes I am 5 years old), it's amazing to think Tokorozawa is so near the Tokyo Metropolis. With Lake Sayama and Totoro's Forest, it's a great escape from the city and a nice chance to get closer to nature.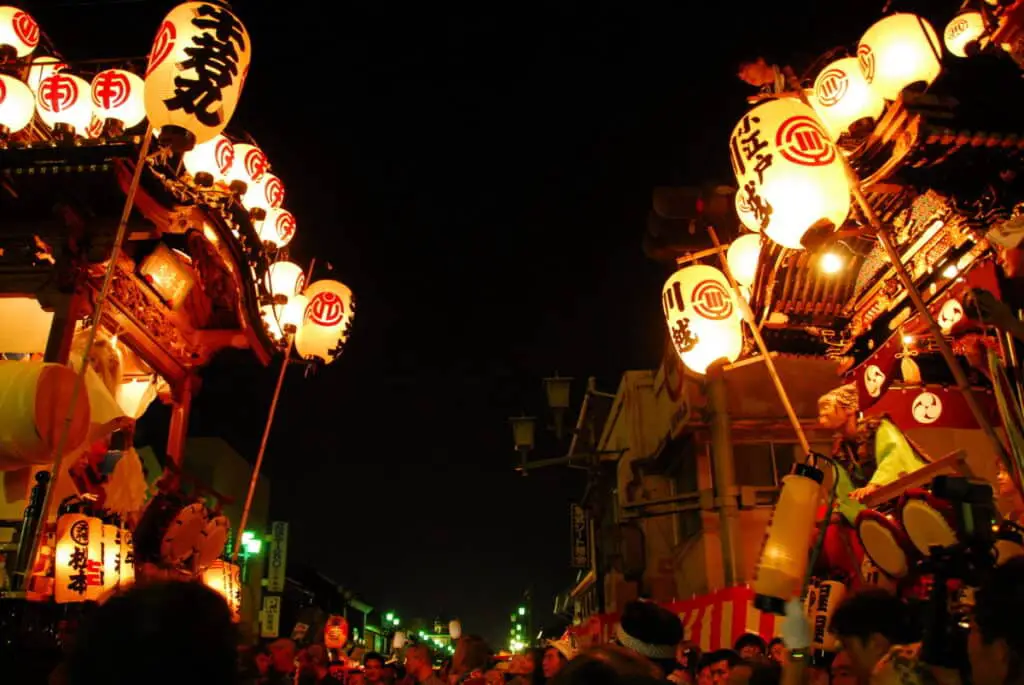 If you want to read more about Saitama City, I went into more detail here!
Chiba Prefecture
The home of Narita Airport, the controversial Tokyo Disneyland (I guess Chiba Disneyland doesn't sound so good), and Kamogawa Sea World. While it might lack in some areas, Chiba makes up for it with big attractions like these!
Chiba City – The first thing my Japanese friends mention to me if I talk about Chiba City is the Hoki Museum. While I have to admit it's not my kind of thing, it's dedicated to realist paintings and is loved by tons of tourists and locals alike. What I can recommend, though, is the Chiba Zoological Park! It's cheap and you could easily spend over 4 hours there!
Funabashi – One of the best parts of Chiba Prefecture is Funabashi's Andersen Park. The entrance fee is ¥900 but I can't think of a better place to have a picnic. It's perfect for couples or families as there are things that appeal to people of all ages.
2. The Kansai Region
This is my favorite region in Japan. It feels old, rugged, and full of history… But at the same time, cities like Osaka and Kobe have a fresh, modern vibe.
The weather in the Kansai region is similar to the Kanto region with the lowest average temperature in January being 3°C/48°F and the highest average being 32°C/90°F in August (s). As with most of the country, the summer is humid in the Kansai region.
I know everybody says the same thing, but you can honestly expect the people to be much friendlier here than anywhere in Greater Tokyo so make the most of it when you're on your travels.
Osaka City
Namba – One of the most famous districts in Japan, Namba is a shopaholic and foodie heaven. This is where you'll find the infamous Glico man looming over the Ebisu bridge on the Dotonbori river, and the seemingly endless amount of tiny restaurants and bars leading to the department stores near Namba station.
Shinsaibashi – This is one of the more exciting areas in Osaka. By day, you'll notice the crowds shuffling through the 600m long shopping arcade and stopping at one of the many cafes to get some well-needed rest. By night, the area completely changes. It's neighboring streets in Nishishinsaibashi and Amemura come alive after dark and you'll find some of the most memorable bars and ramen stores you could ever find.
Umeda – This district means business! Honestly, for the most part, it feels like a lot of areas in the West but it still has some cool neighborhoods and quaint streets. You'll find the HEP FIVE Ferris wheel here along with the Umeda Sky Building, I highly recommend you visit both!
Osaka Bay – From Universal Studios to Naniwa Food Theme Park (yes you read that correctly) this is a really beautiful area to explore. By night, the scenes are amazing and you can soak them in from the massive Tempozan Ferris Wheel right next to the aquarium. At 369ft tall, it's a real giant!
Kyoto City
A city so complex that I can only touch upon it in this post. The ancient capital of Japan is remarkable, it's no wonder so many people flock to experience its beauty every year.
Fushimi-ku – The one and only Fushimi Inari-Taisha is here. It's said there are over 10,000 steps and 1,000 torii gates on this trail and it's totally worth it. One thing, though, I've visited here 3 times and I wouldn't recommend walking up in the middle of summer. Painful, sweaty memories!
Higashiyama – One of the most interesting districts I've been to. It's really well preserved, it makes you feel like you're walking through old Kyoto and it's full of tiny shops and cafes with some of the best matcha imaginable. You'll definitely find some cool souvenirs here!
Gion – The geisha district (or as they call them locally, geiko) is where you can find some nice old-style houses that have been converted into restaurants and it honestly feels quite surreal eating inside them! If you're lucky in the evenings, you might spot some real geisha walking around this area!
Arashiyama – Perhaps one of the most Instagrammable areas in all of Kyoto, Arashiyama has a bamboo forest that you've probably seen countless times in travel guides etc.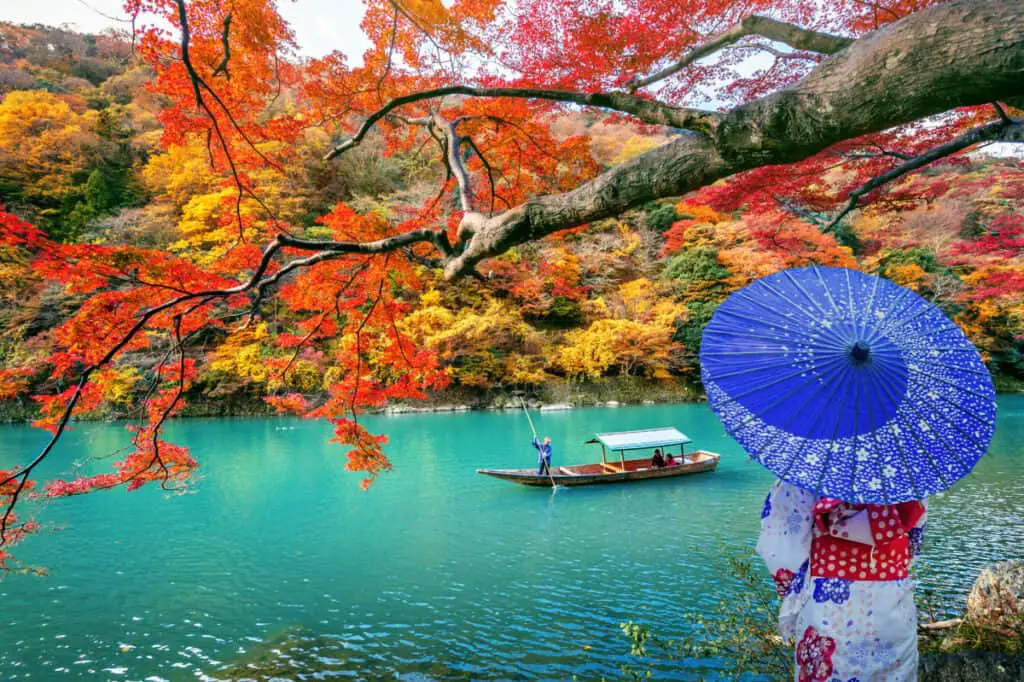 Nara City
Another city in the Kansai region which is really popular for tourists.
Instead of breaking it down by region (the main attractions are fairly close together), I'll just give a list of some of the things worth seeing here!
Nara Park – Nara is best known as the city full of deer, and Nara Park is where you'll find most of them. Even though I really don't like deer (don't ask), I still enjoyed my time at Nara Park. It's a really cool place to chill out and scream internally in my case.
Todaiji Temple – A massive temple with the biggest Buddha statue I've ever seen. I'm pretty sure it's one of the biggest in the world, maybe the biggest!
Kasuga Taisha Shrine – This Shinto shrine was originally built over 1,300 years ago and is a World Heritage Site. It genuinely has a really old, mysterious vibe to it and is a beautiful representation of ancient Nara.
Kofukuji Temple – Fairly near the Kasuga Taisha Shrine, you'll find Kofukuji Temple. While all of the buildings here are impressive, the one that stands out is the five-storied pagoda. During my first visit, in my ignorance, I had no idea they even existed and it was amazing to see.
Mount Wakakusa – The name is misleading, it's a hill, not a mountain! But at around 340m tall, it's still a nice spot to view the city. There's also a fair amount of wild deer on the mountain so it's worth walking up even on a cloudy day.
Kobe City
I feel like Kobe is to Osaka what Yokohama is to Tokyo. It seems more refined (in general), and the waterfront looks outstanding at night.
Here are some things you should definitely try here:
Kobe Beef – How could you visit Kobe without trying the world-famous Kobe Beef? Well, actually, maybe it is expensive. But eating this marbled jewel is on the to-do list of many a traveler and if you have the budget for it, why not give it a shot?
Kobe Harborland – Words can't really do it justice. Overlooking Kobe's Port Tower, you can dine in style and there's a good selection of restaurants here. From izakaya's to international-style restaurants and fast food, everything tastes alright with a view like that.
Kobe Port Tower – Although it's best observed from distance at night, it does have a sightseeing deck and a few restaurants nearby. Worth the walk over if you have a little spare time, but otherwise just enjoy it from Kobe Harborland.
Nankin Machi/Chinatown – One of the better China Towns in existence, it spans about two streets and is packed with shops, restaurants and street food stalls selling Japanized (is that even a word) Chinese dishes.
If you want to go into some more detail, check out my post on Kobe here!
Wakayama City
For a laid back, outdoorsy-type trip, lots of Japanese people and tourists travel to Wakayama Prefecture. It has amazing beaches, lots of historic sites, huge waterfalls and a nice example of a Japanese castle.
However, in this article I'll just cover the main points of the city. When I finish the post covering the best parts of the entire prefecture, I'll be sure to add it here!
Wakayama Castle – Good for anyone who's interested in Samurai. They have Samurai armor and weapons on display in the museum. It also has some nice gardens, if you're in Japan during cherry blossom season you should really appreciate this castle!
Kimiidera Temple – Another not-so-secret spot for cherry blossoms. During peak season it's fairly busy here but out of blossom season during the weekdays it's quiet. There's an observation deck with an amazing view and small cafes and souvenir shops along the street to the temple.
Wakayama Marina City – This is an interesting one. A man-made island with a theme park and a fish market. The theme park isn't overly impressive in itself, but the scenery makes up for it and it would be well suited for families. The fish market has free shows, around 3 times per day.
3. The Chubu Region
This region is kind of a big deal. The name might not be as well known as its neighbors so you might be surprised to learn that actually, Mount Fuji is in the Chubu region.
It actually has a lot going for it, you could spend an entire holiday in the region and not be disappointed at all.
Aichi Prefecture
Nagoya – Japan's fourth-biggest city and historically one of the most important castle cities in Japan. Nowadays it's known for its museums, temples and aquarium. Being between Tokyo and Osaka, there's no reason not to go see it for yourself if you have the time to spare.
Toyota – Where you'll find the headquarters of, you guessed it, Toyota. While the Toyota Automobile Museum is worth a look, don't miss out on Asuke Townscape. The town retains a strong Edo vibe and who doesn't enjoy that?!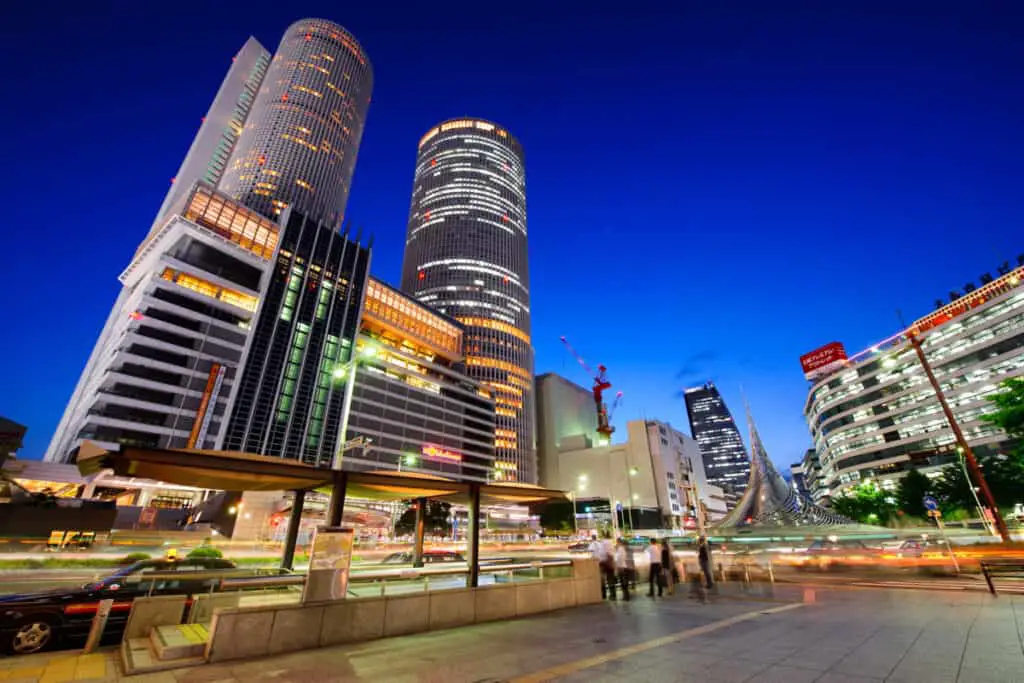 Gifu Prefecture
Shirakawago – This place looks special. A traditional village in the mountains. It's almost like it's straight out of a fantasy novel, with all the unique old-style houses in the mountains. For anyone looking to make their trip to Japan unique, be sure to check out Shirakawago!
Takayama's Hida Folk Village – Similar to Shirakawago, it's a small village full of traditional Gasshozukuri style houses. It's more of an open-air museum than the former, but the scenery is insane!
Gifu City – A quiet and reserved city in the center of Japan, you won't be greeted by the neon lights you might expect from the capital of a prefecture but it has its quirks! The city is at one with nature with Mount Kinka a central figure next to the Nagara River.
Niigata Prefecture
Although it goes under the radar of most tourists, this prefecture brings a lot to Japan. It's one of the main producers of rice in the country and if you've ever been to Japan, you know that's kind of a big deal.
Niigata City – Rice fields meets sake meets Sea of Japan. This rustic city with its treasured Bandai Bridge is a haven for lovers of seafood and the aforementioned sake. As for the aquarium, it's pretty big but don't get your hopes up, it's a little over-hyped compared to other stuff in the city.
Sado Island – The coastline of Japan is just sublime. A short ferry from one of the port towns near Niigata city will lead you to Sado Island. With 330 square miles of coastline (source), you'll get plenty of opportunities to take some amazing photos and relax. Heading out on a road trip would make perfect sense here and if you plan on doing so, check out Nippon Rent-a-car to check what deals are available for car hire.
Nagano Prefecture
A prefecture unlike any other. It looks more akin to Switzerland than any other place in Japan and it's surprisingly popular for winter sports thanks to its location in the middle of the Japanese Alps.
The prefecture is home to 3 impressive mountain ranges and as far as the outdoors go, it's probably the most photogenic prefecture on Honshu.
Nagano City – A city truly surrounded by mountains. Given its location, there are plenty of things to do in the surrounding areas like visiting Togakushi Village. Without wanting to sound like every other website on the subject, there's a reason Zenkoji Temple is famous and you should 100% check it out if you're in Nagano.
Yamanouchi – One of my favorite images of Japan is of the little red faced monkeys relaxing in hot springs in the snow. Jigokudani Monkey Park in Yamanouchi is where you'll find them! There are plenty of other attractions in the area but being realistic, you'll only want to see one if you go here!
Hokkaido: Japan's Second Largest Island
Covering a huge area that's 38 times bigger than Tokyo and having around half of the population, the vast majority of Hokkaido's land is wild and unpopulated.
In fact, its population density is only 67 people per km² (s) compared to an average of 340 people per km² (s).
Whenever most people think of Hokkaido they think of snow and rightly so.
Surprisingly though, the city with the most snowfall in Japan isn't on Hokkaido… It's back on Honshu! And even more surprising to some is, Aomori city is actually the snowiest city in the entire world! (s)
4. The Hokkaido Region
The only region (and true prefecture) on the island of Hokkaido is, in fact, Hokkaido.
The average weather throughout the year in Hokkaido has some pretty extreme changes. The average lowest temperature in January is -7°C/44.6°F and the highest average temperature in August is around 26°C/78.8°F (s).
Ishikari Subprefecture
Sapporo – Perhaps one of the most well-known cities in Japan and most famous for its snow festivals and the oldest beer brand in Japan! Sapporo beer is quite malty and most of my friends agree it's the best commercial beer in Japan! If you want to try something different, get some Yebisu! Beer, street food and snow sculptures… Kind of sums up the city in winter for me!
Chitose – If you decide to fly to Hokkaido, this is where you're likely to arrive. If you want to do something a little different, Lake Shikotsu is worth a trip and they have a really cool lake cruise with a glass bottom that makes you feel like you're in a moving aquarium! The drive to the lake through the mountains is beautiful but be aware that some of the hills are incredibly steep!
Kamikawa Subprefecture
Asahikawa – A quaint city in the shadow of Hokkaido's tallest mountain, Asahidake. The most exciting part of Asahikawa for me is the penguin walk, where you can line up and watch a waddle of penguins up close as they walk down the path! Also, the snow festival in Asahikawa feels a lot more intimate than in Sapporo. It's also famous for its specialty, Asahikawa ramen too… If you like soy sauce broth, you should love it!
Furano – Another impressive city with so many picture-perfect places to capture! No matter the season, I'm sure you'll be impressed with Furano! In modern times it's probably more famous for winter sports but in Japan, it's known as the location of the TV series Kita No Kuni Kara and its lavender fields. Check out this video by Kevin Siyuan, it's mind-blowingly beautiful!
Oshima Subprefecture
Hakodate – Following the theme of basically all of Hokkaido, the city of Hakodate is another photogenic gem. Hakodate bay is especially pretty and the old school looking trams in the city further add to the charm. Words can't do it justice!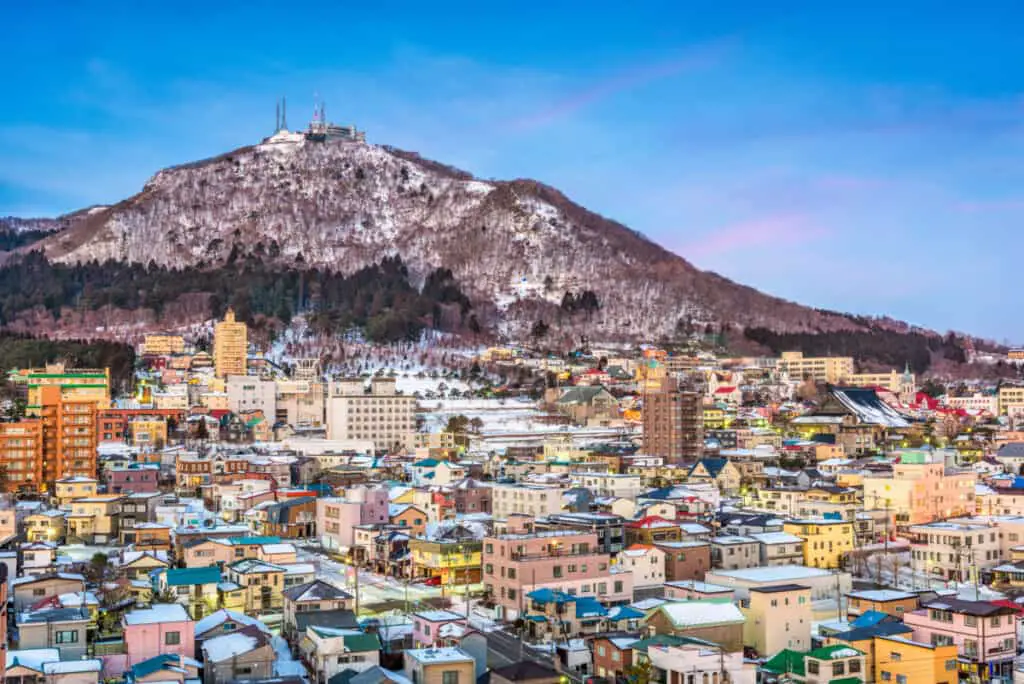 Kyushu: Japan's Third Largest Island
Much more laid back than the main island, with an area of 13,761 sq mi/35,640sq km (s) you could fit Kyushu into Honshu over 6 times!
That's not to say you won't find any action on Kyushu island, though! Many of the cities feel ultra modern and trendy and the food scene in Fukuoka in particular is world class.
5. The Kyushu Region
In the Kyushu region, the average temperature is a lot milder than Hokkaido and much closer to the temperature in the Kanto region. The average lowest temperature in January is 3°C/37°F and the average highest is 32°C/89°F making it a comfortable place to live year-round.
Fukuoka Prefecture
Fukuoka City – Fukuoka is possibly the trendiest city in all of Japan. A lot of the city feels brand new and a quick look at Hakata Port instantly shows you why the city is so attractive. Fukuoka has amazing street food, with the Yatai food stalls giving you an intimate experience where you're made to feel like one of the locals. With its laid back atmosphere and beach vibes, Fukuoka is definitely worth visiting before it becomes a tourist trap!
Kitakyushu – My partner is from Kitakyushu and she insisted Kitakyushu is basically the countryside… Just to clear that up, it isn't. Kind of. Kitakyushu covers a fairly large area (even more than Fukuoka city or even Osaka) and due to its relative population, feels very relaxed. Within a single day you could easily spend time in the city center, go to a few beaches, visit a cafe at the port and climb Mount Sarakura so don't let the cities popularity with tourists fool you!
Kurume – A fun-sized city center, there are a few notable temples like Nyoirinji and Kora Taisha with a few museums. Interestingly, the Fukuoka Science Museum is located in Kurume along with more parks than I could fit into this small section of the post!
Kumamoto Prefecture
Kumamoto City – Best known for its huge castle, Kumamoto City is a city on the rise and has had some really cool promotion in recent years, the best of which is probably the "Look Up" campaign which I'll include later! From Kumamoto city, you can reach Japan's biggest volcano, Mount Aso… But I recommend heading up Mount Kinpo instead where you'll not only get an incredible view of the city, but you should see Mount Aso as well!
Oita Prefecture
Oita City – I hope you like fried chicken! Because in Oita City there's really no shortage of it. One of the most popular bars in the city, Queen Bee, is actually a magic bar with a relaxed vibe and it's a cool spot to get a few drinks to start your evening!
Beppu – No matter what anyone else tells you, the best part about Beppu is the monkey park at the bottom of Takasakiyama. They basically live in a natural environment and they come and go as they please… It's a really nice experience watching all of the monkeys interact with each other!
Okinawa Island(s)
Honestly, I wasn't sure how to place these!
They're technically islands in and of themselves that are over 400 miles/600 kilometers away from Kyushu (s)… But they are a part of the Kyushu region on a technicality.
The climate of the islands is subtropical and humid with the minimum temperature in January being 15°C/59°F and the maximum average temperature in July being 32°C/90°F.
Okinawa is often compared to Hawaii and the scenery is most people's idea of paradise.
Palm trees and beautiful clear water are only ever a short trip away and you might feel more at home than you imagine because the local delicacy is Spam.
I guess it's a lot more like Hawaii than I thought, too!
Shikoku: Japan's Fourth Largest Island
Often forgotten, Shikoku is where you'll find Dogo Onsen which is said to be one of Japan's oldest onsen that still exists today!
Japan's longest pilgrimage is also on the island which takes around 2 months to complete!
6. The Shikoku Region
The average lowest temperature in January is 2°C/35°F and the average highest temperature in August is 31°C/88°F making it similar to both the Kanto and Kansai regions. (s)
Ehime Prefecture
Matsuyama – You'll find the Dogo Onsen in Matsuyama, the capital of Ehime prefecture. People tell me that living in Matsuyama compared to cities like Tokyo is refreshing, since neighbors here are actually neighborly! You'll be able to enjoy a slower pace if you visit Matsuyama and maybe even go to a Japanese castle without wading through a sea of other tourists!
Kagawa Prefecture
Takamatsu – The #1 thing Japanese people think of when they think of Takamatsu is probably Ritsurin Garden. Be prepared to spend at least a couple of hours walking around the garden if you want to check it out! Your camera will get a real workout too since there's so much diversity there. If you wore kimonos you could easily get enough stock images to last a lifetime with all of the ponds and bridges!