Saitama City is the capital city of the, wait for it, Saitama Prefecture in Japan.
Set a little less than 30 kilometers north of Tokyo, Saitama City is best known for its beautiful blooming bonsai trees. Not to be confused with the popular anime character of the same name, Saitama City is often visited by locals and tourists hoping to escape Tokyo and regain some of their sanity!
In this article, let's take a journey across Saitama City and discover the best places to visit and experience the next time you're in town.
From historical must-see museums to beautiful parks, here's my ultimate cheat sheet of things to do in Saitama City.
Visit Omiya Bonsai Village and Museum
Hop on a historic ride and see The Railway Museum
Relax and unwind at Omiya Park
Make your way to the Hikawa Shrine
Enjoy a visit to Tobu Zoo Saitama
Soak away your stress at the Ofuro Café Utatane
Stuff yourself with organic strawberries at Wado Farm
Take a Pocky Tour at the Glico Pia East Factory
Learn about Japanese coins at the Mint Museum Tour
Hone your curiosity at the Tsuki Jinja Shrine
Make your own souvenir at the Saitama Craft Center
What's that? You want more details?
Okay, I won't leave you hanging. Let's dive into the nitty gritty of why you should check these out!
1. Visit Omiya Bonsai Village and Museum
No visit to Saitama City would ever feel complete without a visit to the Omiya Bonsai Village that's set in the heart of Saitama.
Dating back to the early 1990s, the Omiya Bonsai Village spans across approximately 330,000 square meters. It's home to thousands of bonsai trees, with some being over – a crazy – 700 years old!
A Great Bonsai Festival is also held at the Omiya Bonsai Village from the 3rd to the 5th of May annually. This is the place to see likeminded bonsai lovers come together as they marvel at the beauty of the bonsai trees in Saitama City.
Omiya Bonsai Village is closed on Thursdays, though, so bear that in mind to avoid disappointment!
Located inside the Bonsai Village is the Omiya Bonsai Art Museum.
Established in 2010, it's a dedicated garden-museum that explores the elaborate history of bonsai trees.
Here, you'll also be able to look at over 120 bonsai masterpieces up-close in the museum's indoor and outdoor spaces. These bonsai displays also change with the season, so you'll be welcomed by a different sight each time you visit.
Before leaving the Bonsai Art Museum, check out the museum shop where you can find bonsai related souvenirs including books, pots, or even a miniature bonsai tree.
Just like the village, the Omiya Bonsai Art Museum is closed every Thursday.
Side note: I was never really into bonsai trees in all honesty, I didn't realize how much effort was put into growing them or how much time and dedication that took! A few years ago, BBC Earth did a great little piece that's a real eye-opener! I'll link it below.
2. Hop on a historic ride and see The Railway Museum
Opened in 2007, The Railway Museum is the brainchild of the JR East train company.
It features a large display of the train cars previously used across Japan, taking you on a historical trip through the evolution of the nation's railway industry.
From old steam and diesel locomotives to shinkansen and freight train cars, The Railway Museum is a fascinating attraction located in the center of Saitama City that all locomotive lovers must visit.
There are also numerous train driving simulators set in The Railway Museum for you to try out at no extra cost. This however does not include the steam locomotive simulator as you'll have to fork out an additional fee to fulfill your steam train driving dreams.
The Railway Museum also features a rooftop garden where you can enjoy the views of the trains whizzing by the city while enjoying a locally prepared meal.
The museum is closed every Tuesday, with the last entry being capped at 5.30 pm on regular days.
According to the pref.saitama website, entry is now ¥1,000 for adults and ¥500 for children.
3. Relax and unwind at Omiya Park
Omiya Park is a large public space featuring an exclusive Japanese garden, Omiya Park Zoo, and the famous Hikawa Shrine to name a few.
It's kind of like Saitama's answer to Ueno Park which I wrote about here. Personally, I favor the latter because I have some cool memories there but both have their charms!
Lined with beautiful cherry blossom trees, Omiya Park etches its name on many lists as one of Japan's Top 100 Spots for cherry blossom viewing or hanami.
This is evident as you'll see many locals and tourists enjoying picnics between March to April while the cherry blossom trees are in full bloom.
There are also a few playgrounds to keep the children entertained and birdwatchers will especially enjoy the bird habitat within Omiya Park Zoo.
There's no entrance fee to visit either the park or the zoo, but it does cost money to do some of the activities within the zoo.
4. Make your way to Hikawa Shrine
Said to be built around 473 BC, Hikawa Shrine is a Shinto shrine within Omiya Park.
It's one of the most important shrines in the Prefecture of Saitama and also one of the oldest in Japan. It features three torii gates boasting a 2,400-year history, with the Ni-no-Torii or second gate being donated by the Meiji Jingu Shrine in Tokyo.
Locals visit the shrine annually especially on New Year's Day but also on the 1st of August as they celebrate the Reitaisai Festival on the temple grounds.
You can visit Hikawa Shrine between 5am-6pm daily.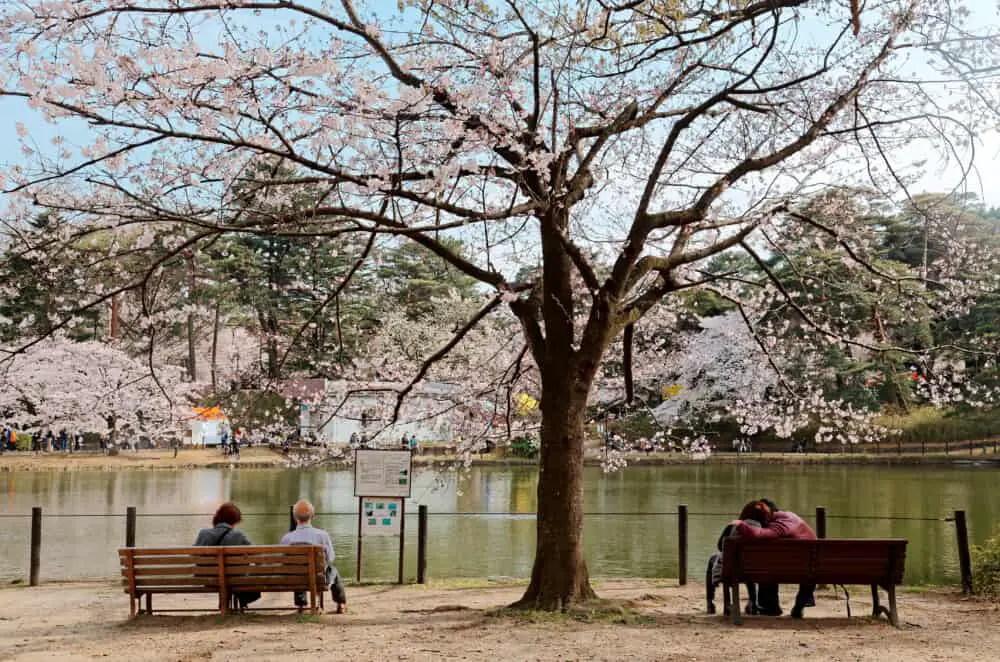 5. Enjoy a visit to the Tobu Zoo Saitama
Set in the outskirts of Saitama, Tobu Zoo Saitama promises a fun day out for the whole family. Established in 1981, Tobu Zoo is where you'll be able to come up close and personal with a variety of wildlife animals such as the signature white tigers and the kangaroos.
Come feeding time, visitors can also partake in penguin feeding for an added fee. Let it be known that I love penguins, so if anyone wanted to buy me a gift… Just sayin' haha!
Despite being called a zoo, Tobu Zoo Saitama is much more than just a space for animals…It's also home to an amusement park.
There are 3 different sections to the amusement park that feature different attractions, including:
Liberty Land: Ideal for children above 120cm to ride the 33-meter high Kawasemi roller coaster and other exciting attractions.
Pleasure Land: A section for older children to conquer the 37-meter high Regina roller coaster
Heartful Town: A garden set with a Mori Daiboken maze for little children to explore and enjoy.
There's also a large Ferris Wheel set within Heartful Town so you can stare in wonder at the outskirts of Saitama City and its surroundings from above.
Tobu Zoo Saitama features a value-for-money day-pass if you wish to explore the establishment to the fullest. Price for the pass are ¥5,100 for adults, ¥4,800 for children aged 12-17 and ¥3,800 for children aged 3-11 and seniors. These prices are from the official Tobu Zoo website.
6. Soak away your stress at the Ofuro Café Utatane
Ofuro Café Utatane is a relaxation hub that combines a café, spa, and a hot spring bath into a single establishment.
Open daily, an ideal visit to Ofuro Café Utatane generally encompasses a hearty Japanese meal prepared with the fresh produce of Saitama City followed by an outdoor hot spring soak. Bliss!
Utilizing natural hot spring water from the Hakuju hot springs of Kamikawa, this is the spot that can almost literally melt away your stress for the day.
For an additional fee, you can also enjoy massage and facial treatments while you're here. Why not I say!
If you're keen on staying, Ofuro Café Utatane also offers accommodation with an options of both dormitories or private rooms depending on your preference.
Just remember as with most onsen in Japan, guests with tattoos may be turned away unless the tattoo can be covered with a sticker. These stickers are available at the counter of Ofuro Café Utatane.
7. Stuff yourself with organic strawberries at Wado Farm
Penguins and strawberries in the same city. You heard it here first, folks.
In the outskirts of Saitama City there's a popular organic farm known as the Wado Farm.
Measuring up to 6,000 square meters, visitors can book an all-you-can-eat strawberry picking experience where you'll be able to stuff yourself with over 5 varieties of organic strawberries.
Thanks to its differing temperatures and mineral-rich waters, Wado Farm can cultivate rare strawberry variations depending on the season!
This includes strawberry variants such as the Amaotome strawberries, Yotsuboshi strawberries, and Japan's signature white strawberries. Wado Farm is a great spot to be if you're a fan of strawberries or simply want an out-of-city experience to remember your vacation by.
For those of you who've never seen the elusive (and often very expensive) white strawberries, check out this video by Great Big Story
8. Take a Pocky Tour at the Glico Pia East Factory
If you're a fan of either the Glico Pocky or Pretz sticks (so that's everyone), then the Pocky Tour at the Glico Pia East factory is a tour you cannot miss out on.
Featuring historic walks, you'll learn how the snack company Glico came to be.
Visitors can better understand the manufacturing process of their favorite Pocky and Pretz sticks here, so next time you eat an entire box to yourself, you can give yourself a pat on the back for supporting a company with 98 years of history. Source
I'm full of excuses for being greedy, if you're ever in need of some or you're feeling down about it hit me up! Lol.
To keep the children entertained, there's even an exclusive kids-only Pocky decoration station where they can customize their very own Pocky sticks. #jealous
At the end of the tour, you can enjoy some freshly made Pocky and Pretz sticks before adjourning to the museum store. In the store, you'll find some of your favorite Pocky and Pretz flavors in addition to some factory exclusive merchandise.
Tours must be booked in advance but it's a visit you won't forget.
You can book a tour here but unfortunately, the website is only in Japanese.
The easiest option would be to call them on 048-593-8811 to make sure you get your slot!
9. Learn about Japanese coins at the Mint Museum Tour
The Mint Museum in Saitama City features an exclusive Mint Museum Tour to guests daily.
Entry is free but it's on a first-come-first-served basis!
In the Mint Museum, you'll be taken on a historic trail to understand the history and process of Japanese coin production.
From cool displays of old coins, commemorative coins, and rare coins such as the 20-yen coin that was last produced in 1932, the Mint Museum Tour has it all.
I actually used to work in coin production in the Mint back home! I was a coining press setter for about 5 years. For nerds like me, visiting the Japanese Mint Museum is a genuinely great way of passing a few hours!
While there aren't any English tour guides, you can download a free guide to walk you through the tour.
Finding the Mint Museum in Saitama is fairly straightforward, especially if you go to their official website here and use their handy map and directions.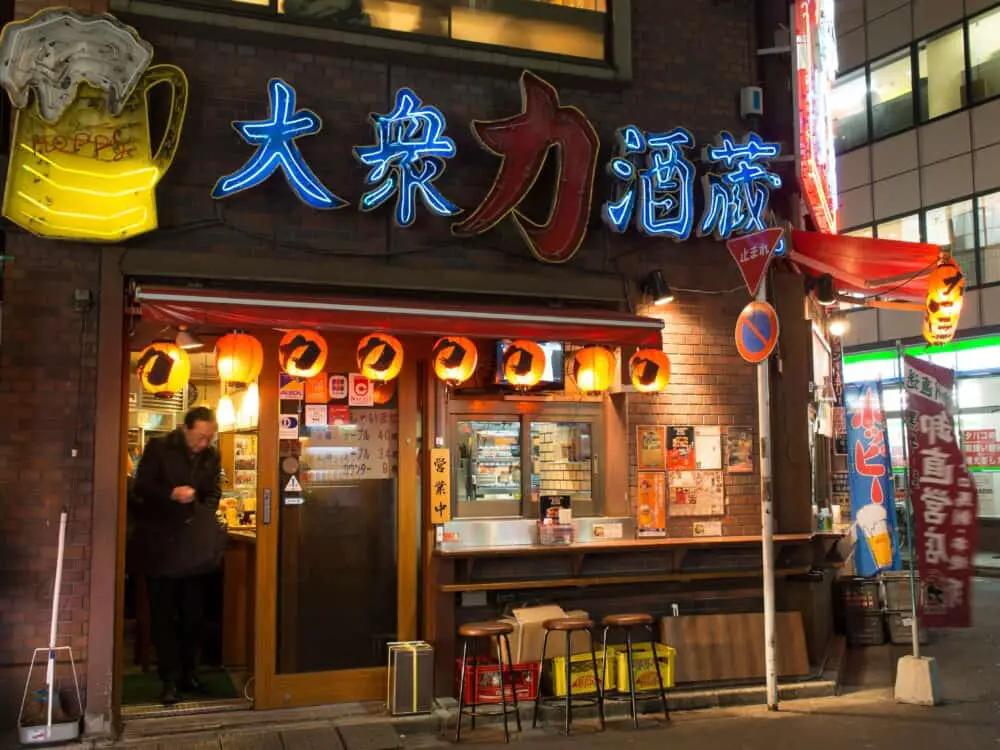 10. Hone your curiosity at the Tsuki Jinja Shrine
Unlike most shrines across Japan, the Tsuki Jinja Shrine stands out as it features rabbit statues instead of regular lion-dog guardians.
Built in 1859, the Tsuki Jinja Shrine was established based on the belief that the rabbits are messengers who will carry your prayers to the moon deities.
The Tsuki Jinja shrine is one of the rarest shrines in Saitama City – and perhaps even in Japan as it features no torii gates. It's set within the Garden Park of Saitama City and can be visited daily, 24 hours a day.
The shrine hosts ceremonies between 9 am to 4 pm daily, although last entry to join the ceremonies is set to 3.30 pm.
Like most shrines, you'll be able to purchase exclusive good luck pouches known as omamoris at the Tsuki Jinja Shrine and they're mostly shaped like rabbits, making them a cute souvenir to bring home to your friends and family.
11. Make your own souvenir at the Saitama Craft Center
Fans of handicrafts and culture will absolutely love a visit to the Saitama Craft Center.
From woodwork lessons to fabric dyeing workshops, the Saitama Craft Center is where you can pick up on traditional Japanese handcrafts.
One particularly popular workshop is for the making of Hosokawa-gami, or traditional Japanese paper, a skill that has been practiced for well over 1000 years.
This handcraft has even been recognized by UNESCO as a cultural heritage and is special only to Saitama.
While the Saitama Craft Center may be a little awkward to reach from the city center, the experience that awaits you will be more than worth it if you're a lover of arts and crafts.
Timeout put the current price of admission at ¥300 for adults and ¥150 for children which is a bargain when you consider the stuff on offer here!
Finishing up
As you can see, there are tons of interesting spots waiting to be uncovered in Saitama City.
If you're looking to experience Japanese culture and want a little break from Tokyo, I highly recommend a visit to Saitama City. You might be surprised how busy the city is, but it's still nothing compared to rush hour in Shinjuku!
While the city is close enough for a day trip from Tokyo, I always recommend trying to stay the night in any Japanese city you visit if you want to get out and explore. Every city in Japan has its quirks and Saitama is no exception!